Extreme Stupid Good Deals
May 25th - June 7th
Extreme Stupid Good Deals - These are all the Extreme Stupid Good Deals currently available. Prices are very, VERY low and everything ships free. Everything ordered within the time period listed above will ship out together ASAP after the end of that "round" of deals. There is USUALLY a $5 access fee for each round, but this round is 100% free! Prices are INCREDIBLY low and everything ships 100% free. Amazon, Walmart, Overstock, Ebay... nobody comes CLOSE to beating our prices! So load up and prepare for some extreme stupid good savings!
IMPORTANT: YOU HAVE UNTIL MIDNIGHT Jun 7th TO GET YOUR FINAL ORDERS IN TO SHIP WITH THIS ROUND! ORDER AS MUCH AS YOU CAN BEFORE THEN TO TAKE ADVANTAGE AS MANY DEALS AS POSSIBLE!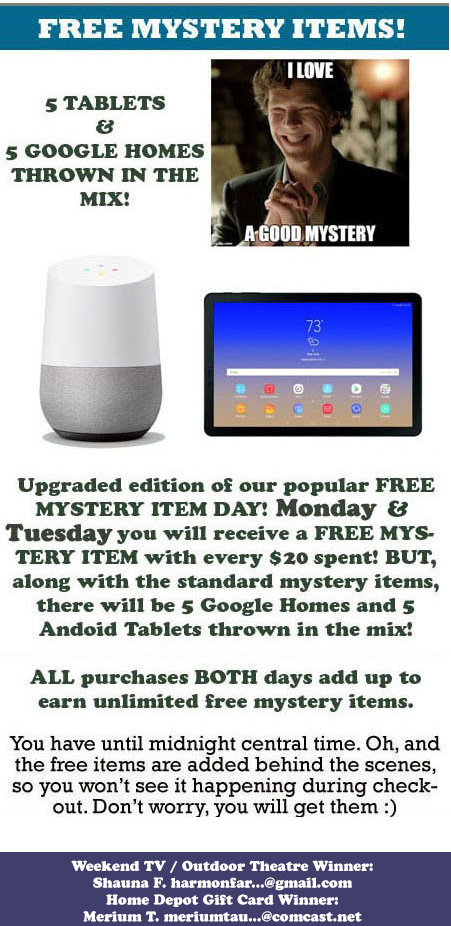 Don't miss out on another deal!
Subscribe to our newsletter